DR. MODY TEACHES EUROPE!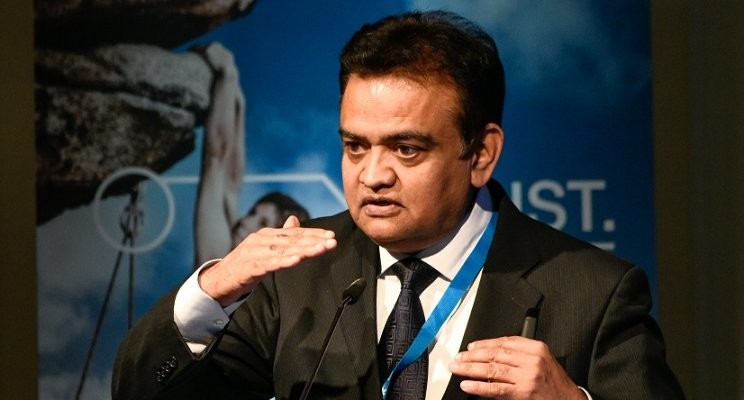 Dr. Mody was invited as a keynote speaker to Europe's most prestigious Revision Surgery conference.
All joint replacement surgeons begin their journey by getting training in doing primary surgery which means putting in artificial joints for the first time in the human body. Typically they will continue to do this for around 10 years to become competent and confident in this first level of joint replacement surgery. However, primary joint replacement eventually become loose and now the patient would need one more surgery which is called Revision Knee Surgery. This is an extremely complex operation because unlike in the primary situation, the quality of bone and surrounding tissues available at this stage have become extremely poor and deficient. It therefore requires the surgeon to be exceptionally skilful and experienced. These surgeries also require special instruments and the facility of an advanced operation theatre. These are long and stressful surgeries, and therefore, only 10 % of all the primary joint replacement surgeons choose to focus on revision surgery. Typically, they would refer their patients to a higher centre known for expertise in revision surgery.

Dr. Mody has been acknowledged internationally as being an extremely skilled and experienced Revision Surgeon. In fact, his knowledge and experience is considered so high that the organizers of Europe's largest and most prestigious Revision Surgery Conference invited him as a keynote speaker. Dr. Mody lectured on the subject of "Management of the unstable Primary Knee Replacement". The conference was attended by more than 400 experienced surgeons from around 15 countries of Europe and also USA, China and Vietnam. Dr. Mody was the only dignitary from the Indian subcontinent and South Asia.
This entire conference is supported by an educational grant from Europe's most respected manufacturer of Revision Implants a company called LINK. This year's conference was in Berlin from 21st to 23rd January 2018.